Precision CNC Milling Services
Progressive Engineering is proud to offer industry-leading milling services to our reputable list clients. Our elite team of engineers and machinists have decades of combined experience as well as the most advanced CNC milling technology at their disposal, allowing them to work with component tolerances down to .0002". If precision is what you're after, Progressive Engineering has you covered.
The Progressive Engineering shop is home to some of the industry's most cutting-edge milling equipment. Our multi-axis milling machinery can handle huge payloads with 96 x 35 x 30–our largest mill for large component builds–while our high-tech CNC systems give us the capability of working with micrometer tolerances. With Progressive Engineering, you can rest assured that your parts will be designed, built and delivered to spec every single time.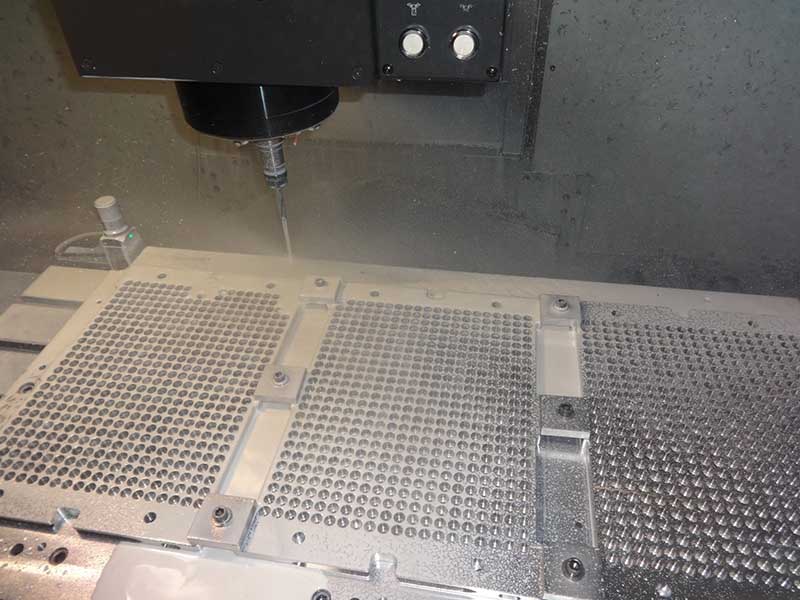 In Need of Quality CNC Milling Services? Get in Touch or Receive a Quote
Whether your business needs a small batch of prototype parts or a full large-scale run of components, the Progressive Engineering team is ready to take on your next milling project with the craftsmanship and precision it deserves. Get in touch with us today to discuss getting your next component run off the ground or receive a quote if you already have the details ironed out.